Package Offers
…
special offers for our guests
Die Wintersaison 2020/21 war bescheiden ... deshalb bei uns am Gletscher für alle Schneehungrigen bis 5. Juni ein Top Angebot:
vom 8. Mai bis 5. Juni 2021
5 Übernachtungen mit Frühstück im Doppelzimmer "Fliege"****

Inklusive:

4 Tage Ski Pass
Gratis Skibus direkt vor dem Hotel
nach dem Skispaß entspannen bei einem Saunagang im Wohlfühlbereich
und wenn die Kinder nicht den ganzen Tag auf die Piste wollen … Kinderspaß Playarena: kostenlose Betreuung für Ihre Kinder!

pro Person … € 579,00

---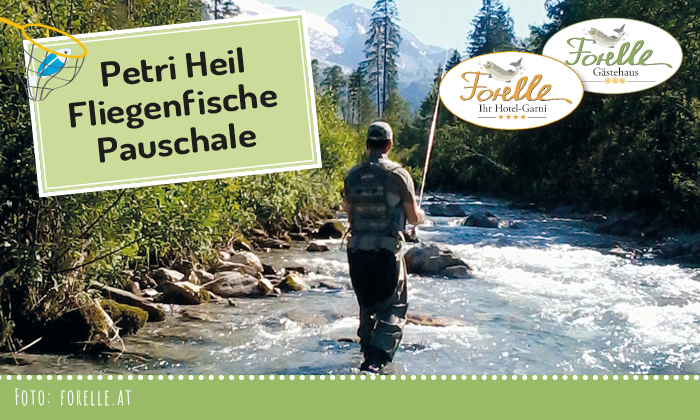 Sie wollten schon immer mal mit Ihren Lieben zum Fliegenfischen? Unser Top Angebot für FliegenfischerInnen mit PartnerIn …
7 Übernachtungen mit Frühstück im Doppelzimmer "Fliege"****
6 Tage Fischerkarte
1 x Fischertreffen mit Jause
pro Person … € 460,00

Für die Begleitperson ohne Fischerkarte gibt es eine -10% Ermäßigung
---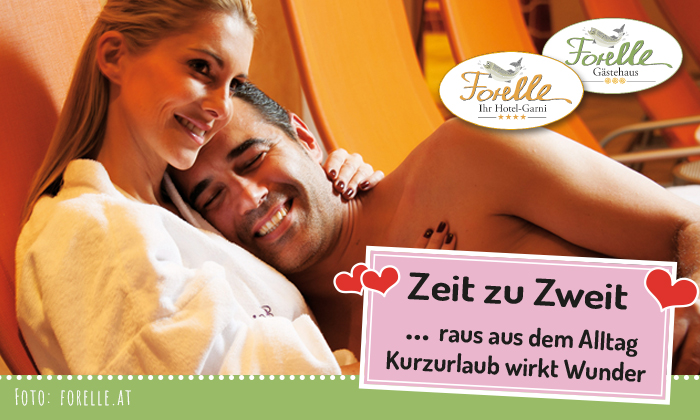 … mit einem Kurzurlaub den Alltag und den Stress hinter sich lassen und die Zweisamkeit genießen!

vom 8. Mai bis 1. November 2021
3 Übernachtungen mit Frühstück im Doppelzimmer "Fliege"****
Inklusive:
Gutschein für ein 3-Gang-Überraschungsmenü mit Weinbegleitung
entspannen im Wohlfühlbereich mit Sauna, Dampfbad und alles was die Seele zur Entspannung begehrt
pro Person … € 248,00

Buchbar von Donnerstag bis Sonntag, oder Sonntag bis Mittwoch.
---
Out of the city, into nautre of hiking, childrens fun, swimming, and action in the Playarena
from 1. July until 1. September 2021
7 Nights with breakfast in the familyroom "Saibling"*** per Family
Including:
6 days Zillertal-Aktivcard
Voucher for 1x Family-grill-plate in our Restaurant
Playarena: free assistence for children at 2-15 years
Per Familie (2 adults and 2 childrens until 15 years) … Euro 1.169,-

Alternative for big family's - Appartement with 2 adults and 3 or 4 children until 15 years Euro 1.496,-
---

Was gibt es Schöneres als länger Urlauben und dabei sparen?!

Bei unserem 14 = 12 Bonus können Sie 15% sparen.
Sie genießen 14 Tage Urlaub und zahlen 12 Tage!
Die Anreise ist jederzeit möglich. Dieses Angebot gilt für die reguläre Preisliste aller Zimmer, Ferienwohnungen und Kategorienfür einen Buchungszeitraum von 14 Tagen.

Sie sparen 15% vom 8.5. - 1.11.2021
Jetzt Buchen und sparen!

Diese Angebot ist nicht kombinierbar mit anderen Pauschalen oder Angeboten.